Starting an LLC in the USA with Inc Authority
 This is a guide to start a company most affordably in the USA. If you want to have your own LLC company, which costs between 110$ and 140$, all-in, let's start.
 I will share with you every little detail of how to start a business in the USA.
I used to consider Delaware as the best city to set up a business before doing my own research about the process of starting an LLC in the USA. However, since Delaware is a city with high yearly expenses, Kentucky seemed like a better option with an annual $15 state tax and more affordable incorporations.
My company has been in action for two years and my verified Stripe account is actively working. I have been collecting income which is earned from the sale of web-based software subscriptions and digital products, and I have been transferring it to our country via Stripe. I have never come across issues using this method before.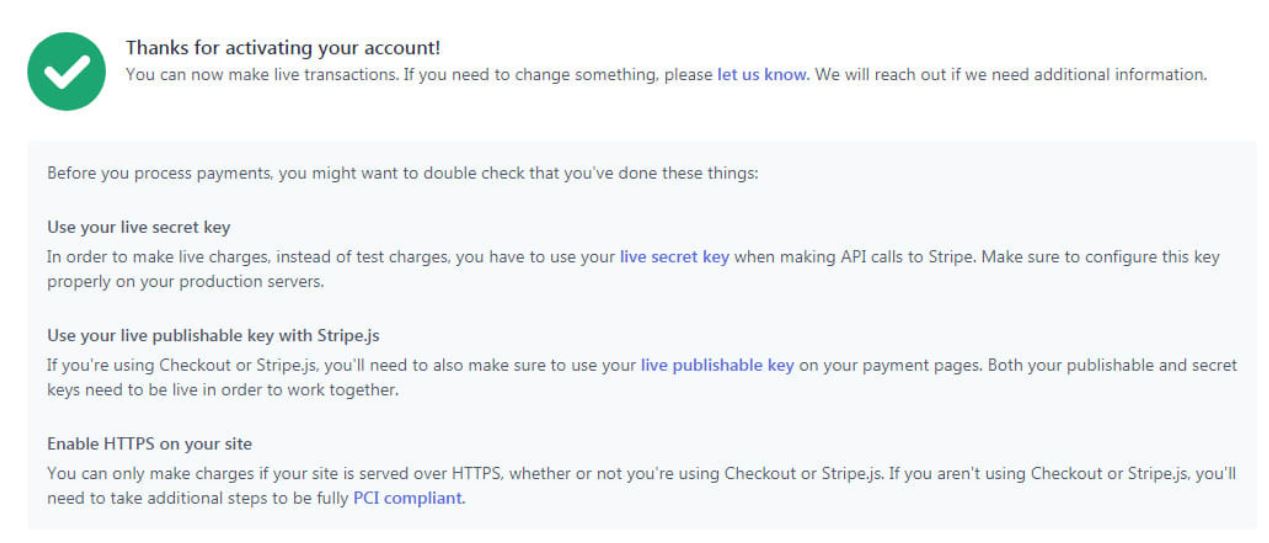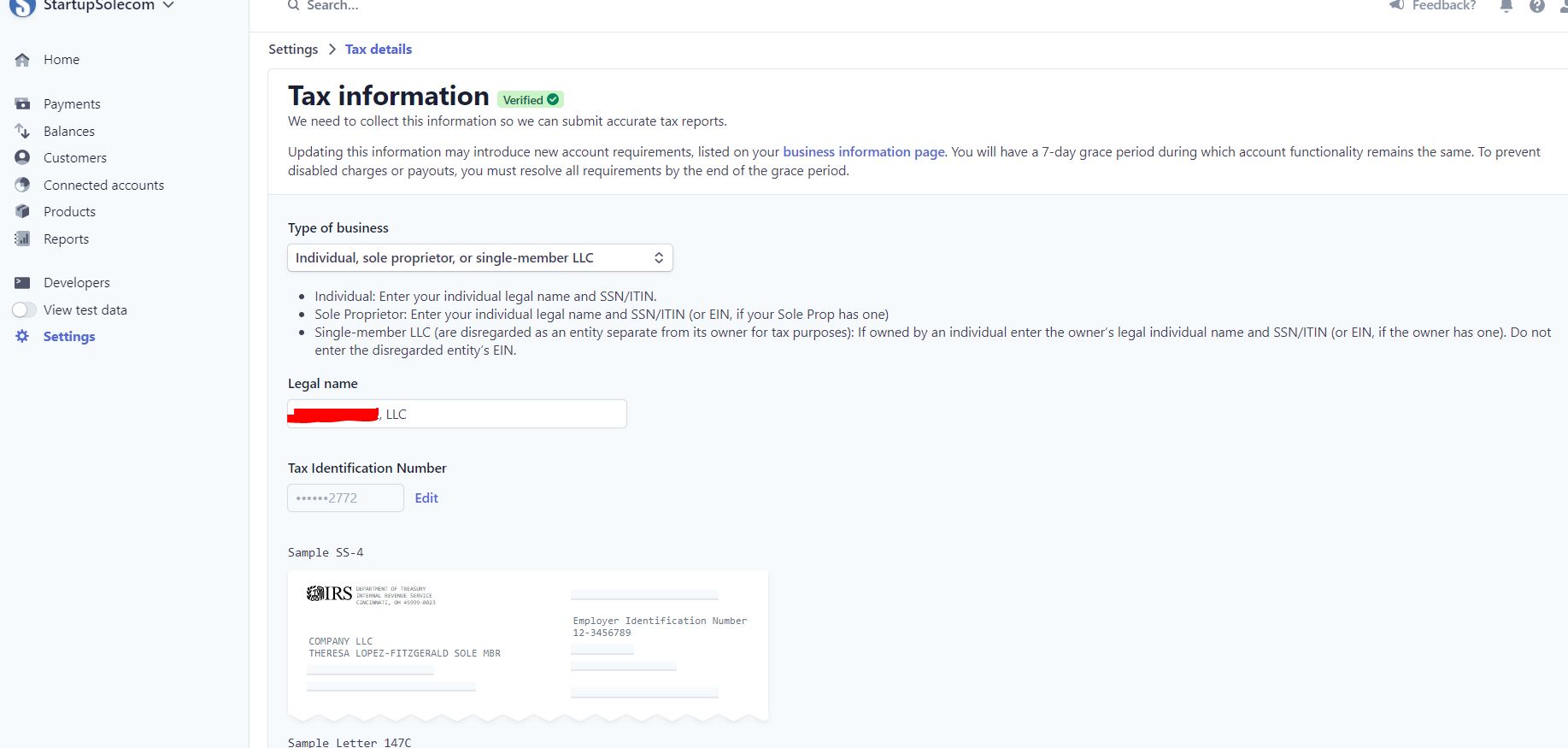 Payment gateways like Stripe are not supported in many countries. I know that many entrepreneurs face the same problems as I did in the past while accepting payments with credit cards. That's why I wanted to share my experiences, so it can be useful for you.
If you want to form an LLC with cheap annual maintenance expenses for an affordable price at the minimum cost in the USA and start your online business, you can follow this guide step by step.
If you are ready, let's start.
You have to work with a Registered Agent to form an LLC in the USA. I'll repeat it many times because there may be people who are not so familiar with it. Registered Agents are the designated institutions by the government. They help us to form our LLC remotely, and we need to receive their service in the future.
I have written about Registered Agents before on this blog, you can find many entries, but for this guide, we will form our LLC with the help of Inc Authority (click for details). The reason behind this is the reasonable prices and the safety of the firm.
Inc Authority has been providing Registered Agent services for entrepreneurs all around the world to help them form their own companies for almost 30 years. Their goal is to provide high-quality and low-priced services for entrepreneurs while they are starting their business careers.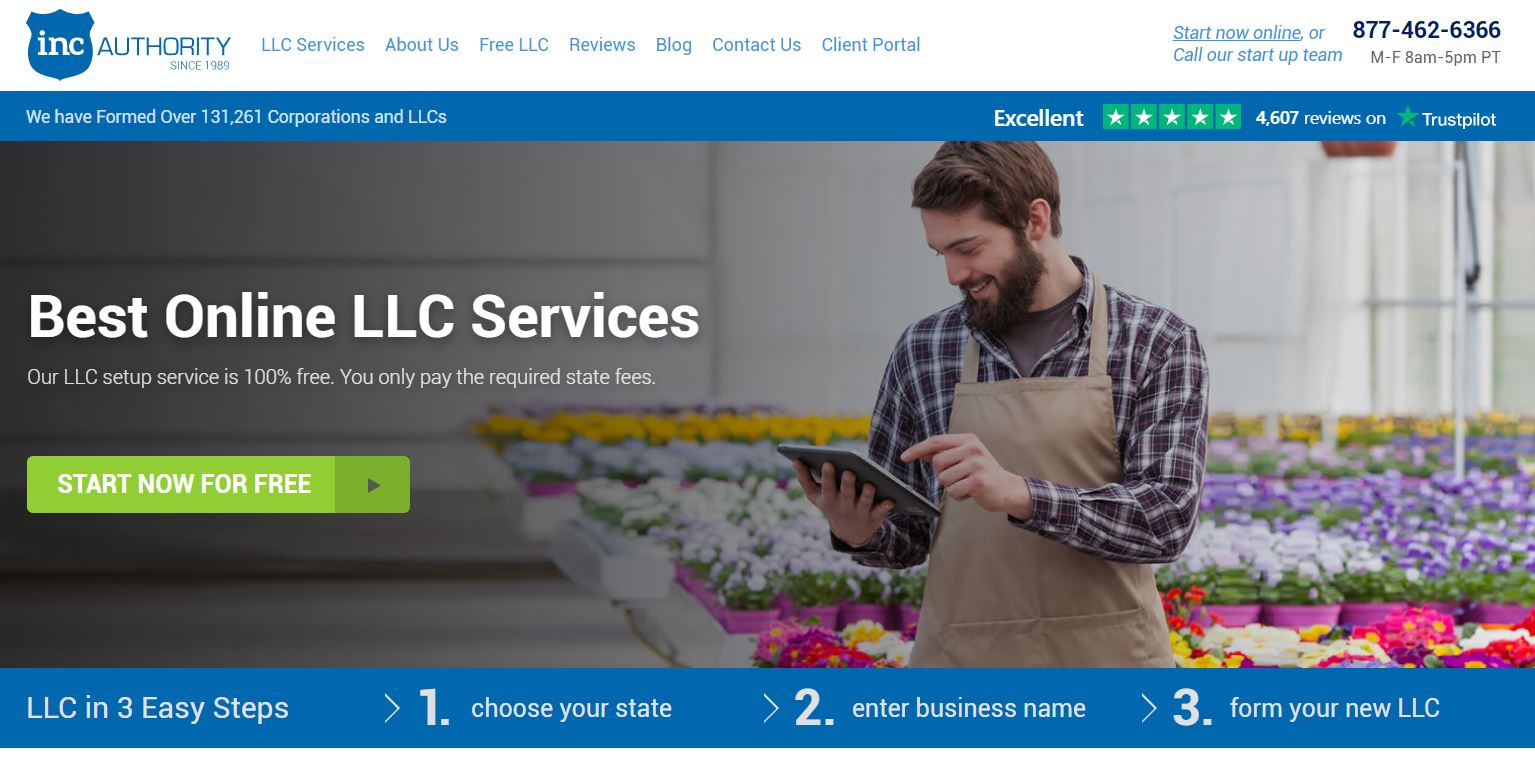 Inc Authority has been providing services for both USA residents and non-resident entrepreneurs to start businesses in different states in the USA. Their portfolio includes most USA states, and also their prices are more affordable comparing other Registered Agents. They do not charge you the Registered Agent fee in the first year; you can even get a 20% discount coupon during the forming process.
If you want to start an LLC for a reasonable price and get payment from your online shop with a credit card via Stripe, the best option for you is Inc Authority.
EIN (Employer Identification Number) is a free number given by the government. With Inc Authority, this service is provided to you during the starting process with an extra price of $49. If you prefer to get this number by yourself, you can as well. If you follow the guide "Getting an EIN from the USA", you can fill the form out and submit your application for free.
Inc Authority has really good references for customer services. The real customer comments on Trustpilot prove this.
If you start your LLC with Inc Authority and with my reference, you may be able to get a 20% discount coupon during the starting process by clicking this link. This special offer is for a limited time, and the discount coupon may appear on your screen while you are registering during the starting process.
Necessities and Must to Knows
Inc Authority does not provide you (for the non-resident of the USA) a free virtual address service for starting an LLC. However, I will present you with a free solution for this on the next pages.
You do not need to send an ID or passport.
For the EIN, they fill a form for you and submit it digitally to IRS for $49. (You can get your EIN without paying $49. Click here.)
They are the best, cheapest, and most reliable solution in the beginning. They do not charge you the Registered Agent fee in the first year, and for the next few years, this fee is only $99.
The Cost of Starting a Business in the USA with Inc Authority
There are state filing fees that you have to pay for the process of starting, but they are one-off. These fees depend on the state you start your LLC in and differ from state to state. While in some states, you have to pay these fees in the years following, other states do not demand them, so it is $0. (For example, New Mexico)
We are going to follow the steps of starting an LLC in Kentucky, so I tried to calculate the expenses based on this state. These incorporation fees may differ from time to time, and these are the fees for now.
Kentucky is an entrepreneur-friendly state. The state accepts new entrepreneurs from all around the world. Many dropshipping entrepreneurs and digital product-service sellers prefer Kentucky to start an LLC. The annual filing fee is incredibly cheap and their policies are foreigner-friendly. That's why we can say that Kentucky is a preferable state for new enterprises.
The states like California or Hawaii should not be preferred because of the high taxes.
The One-Off Expenses for Incorporation
The filing fee to incorporate is $40 for Kentucky.
You do not need to make a payment with the free method. If you want to use an address with a payment, it is $4.99 per month.
Rent an address in New Jersey with com. New Jersey is the cheapest state for it, or you can get it from somewhere else, it doesn't matter. The other option is Wyomingmailforwarding.com. This company lets you get an address for $15 to incorporate your business.
A virtual phone number in the USA is $3. (You can get it via Zadarna with this link. You do not need to wait for activation because a number is not needed immediately. Just get the number because it is needed during the registration.)
For the EIN service its: $49 (Optional. You can also fill out a form and make an application for free.)
Articles of incorporation are: $89
The Annual/Monthly Expenses After Incorporation
In Kentucky, you have to pay $15 franchise tax every year to the state. This price is really reasonable as an annual expense.
Virtual phone numbers are: $2 per month. (You can get from here via Zadarna)
The annual Registered Agent service fee is: $99 per year. (This service is free for the first year. You need to pay it after that. Inc Authority provides a really low-priced Registered Agent service.)
The total of annual incorporation expenses is around $150, including the phone number.
The Steps of Starting an LLC with Inc Authority in the USA
After reading the previous explanations and taking into consideration annual and monthly expenses, you can follow the steps of starting an LLC with Inc Authority in the USA.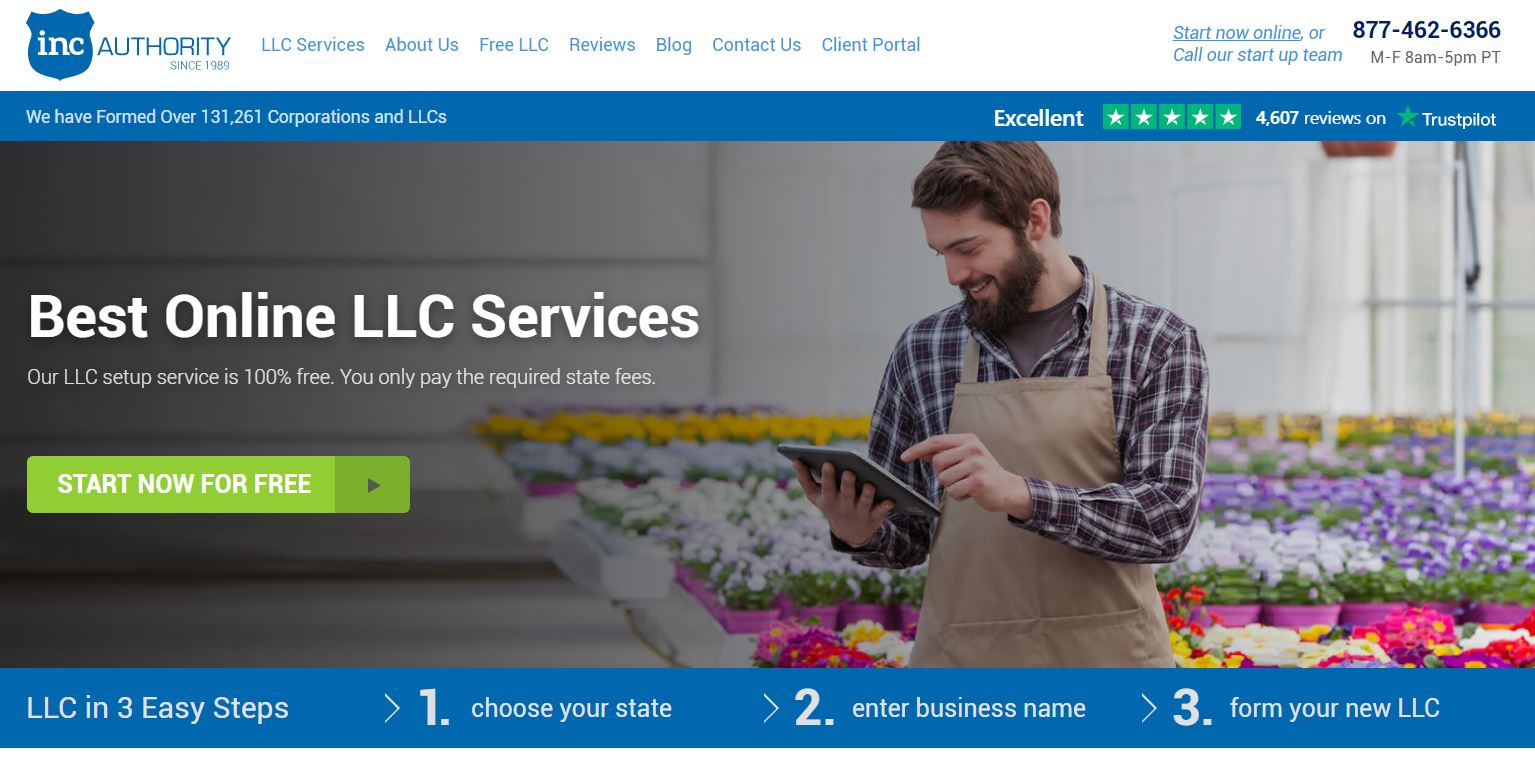 Then, you can select the business type and the state you want to start your LLC in.
As the business type, select LLC and as the state, select Kentucky. After, click on Save and continue.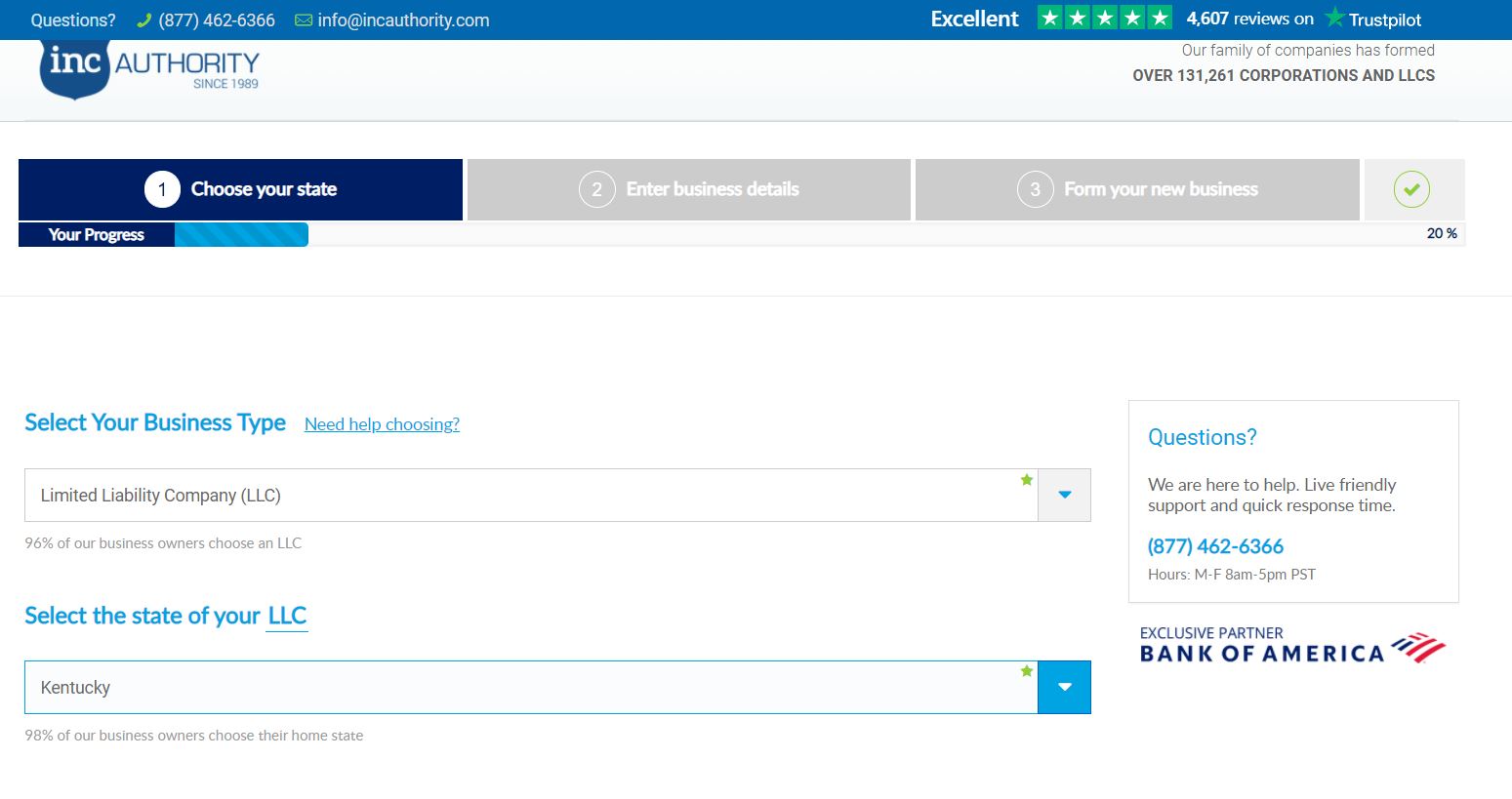 In this step, we have to give information about the business owner. Name, surname, email and a USA virtual phone number rented on Zadarna should be written. Then, accept the Terms & Conditions contract.
P.S. : Do not wait for the activation after getting a virtual phone number. The phone will not be needed immediately. Just get the number because it is needed for the registration. Your phone number will be activated later.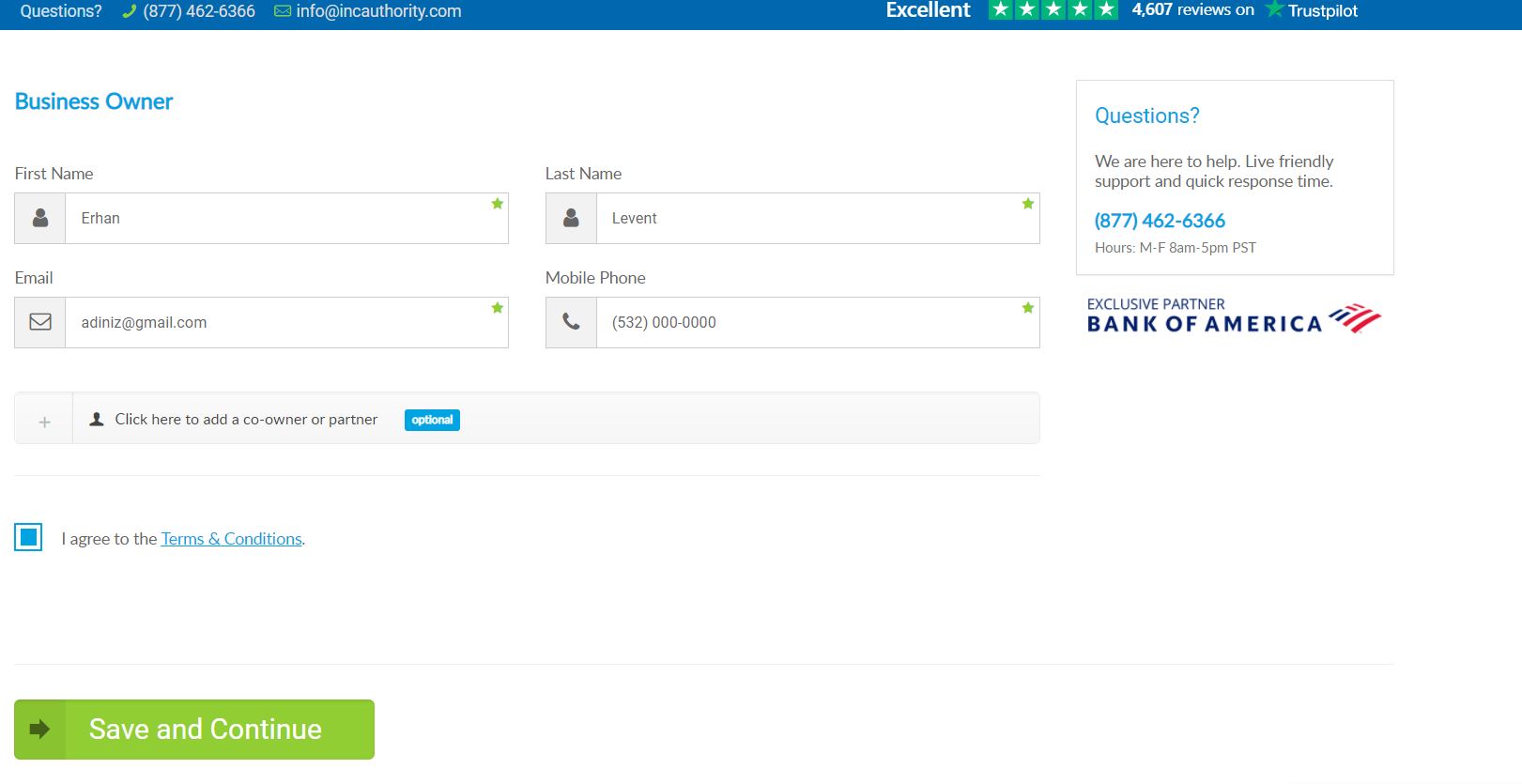 In this step, we are asked to give details about your LLC. You can choose a name for your LLC and write a short description of your business. After writing Ecommerce or Digital Services, and choosing YES for the question "Will your business accept credit card payments" and select Online for the question "Business Category", you can save and continue.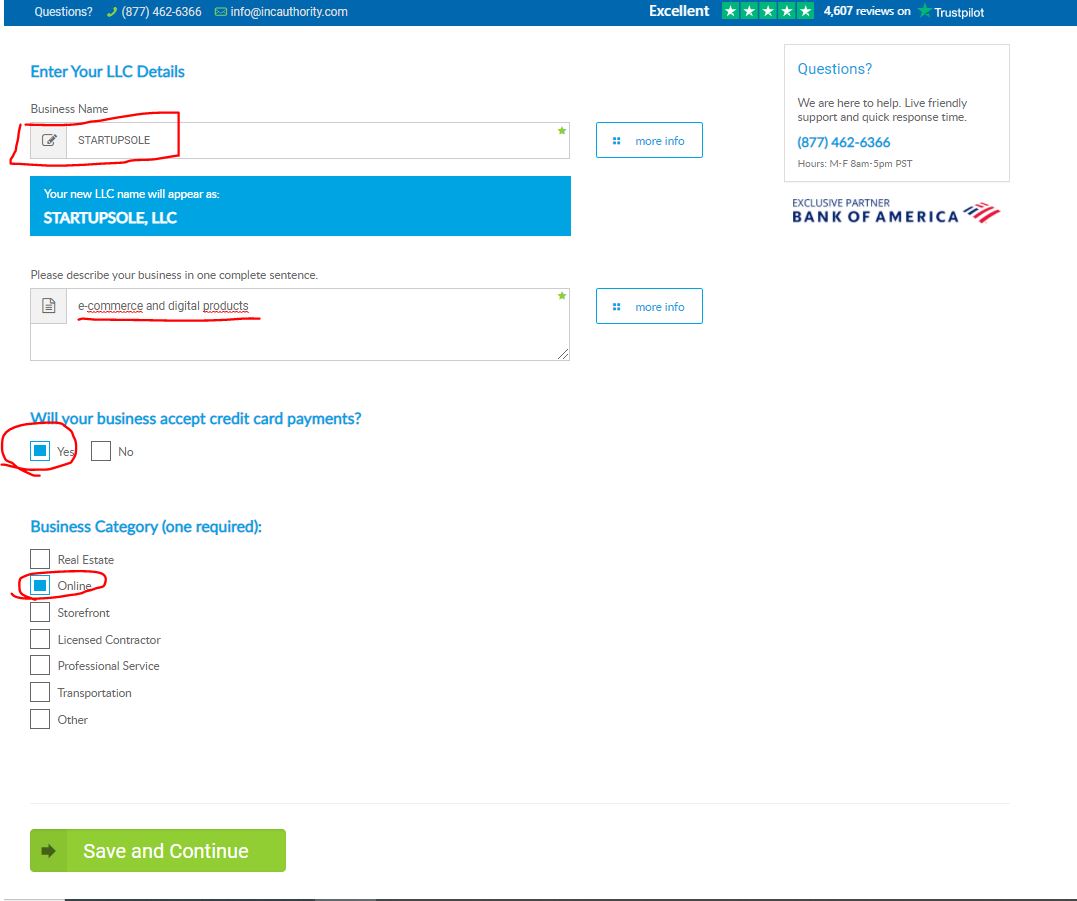 Getting a Free Address in the USA
We will be using a post office that provides you a free address. They allocate you an address after you sign up for free. This way if there is a delivery for you, they make it paid and you can also use it as the post address for your LLC.
You are free to get a paid address service. You can rent a New Jersey address from Anytimemailbox.com for $5.99 per month. New Jersey is the cheapest state to rent an address in Anytimemailbox.com. You can also get a lifetime free browsing address from Wyomingmailforwarding.com for $ 15. It is your choice.
By signing up for free to Shipito.com, you get your address immediately.
The steps;
Go to Shipito.com, click on "Sign Up" and write down your information.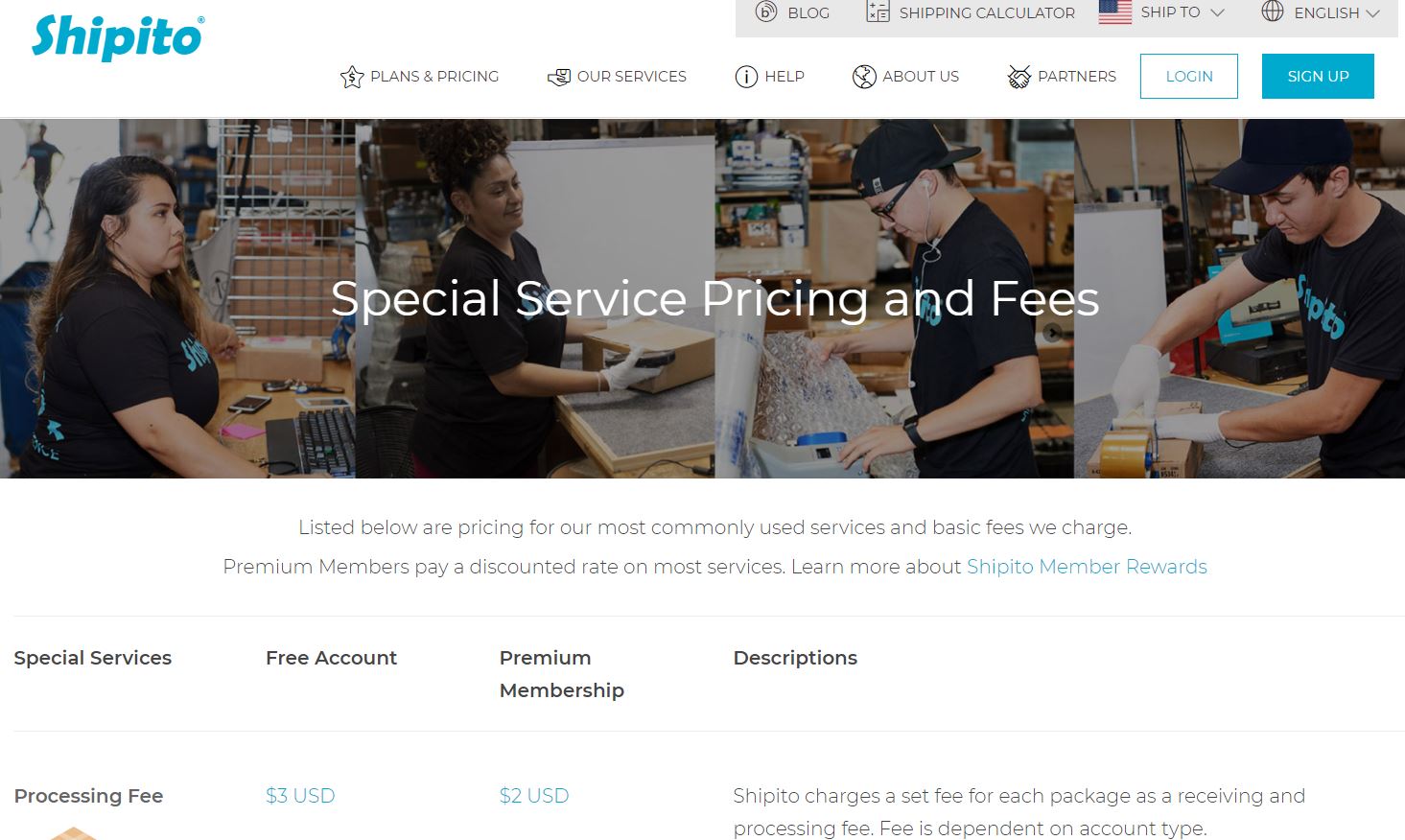 After giving details like your name, surname, e-mail and phone number, create a password. Choose Free Account on the list on the right.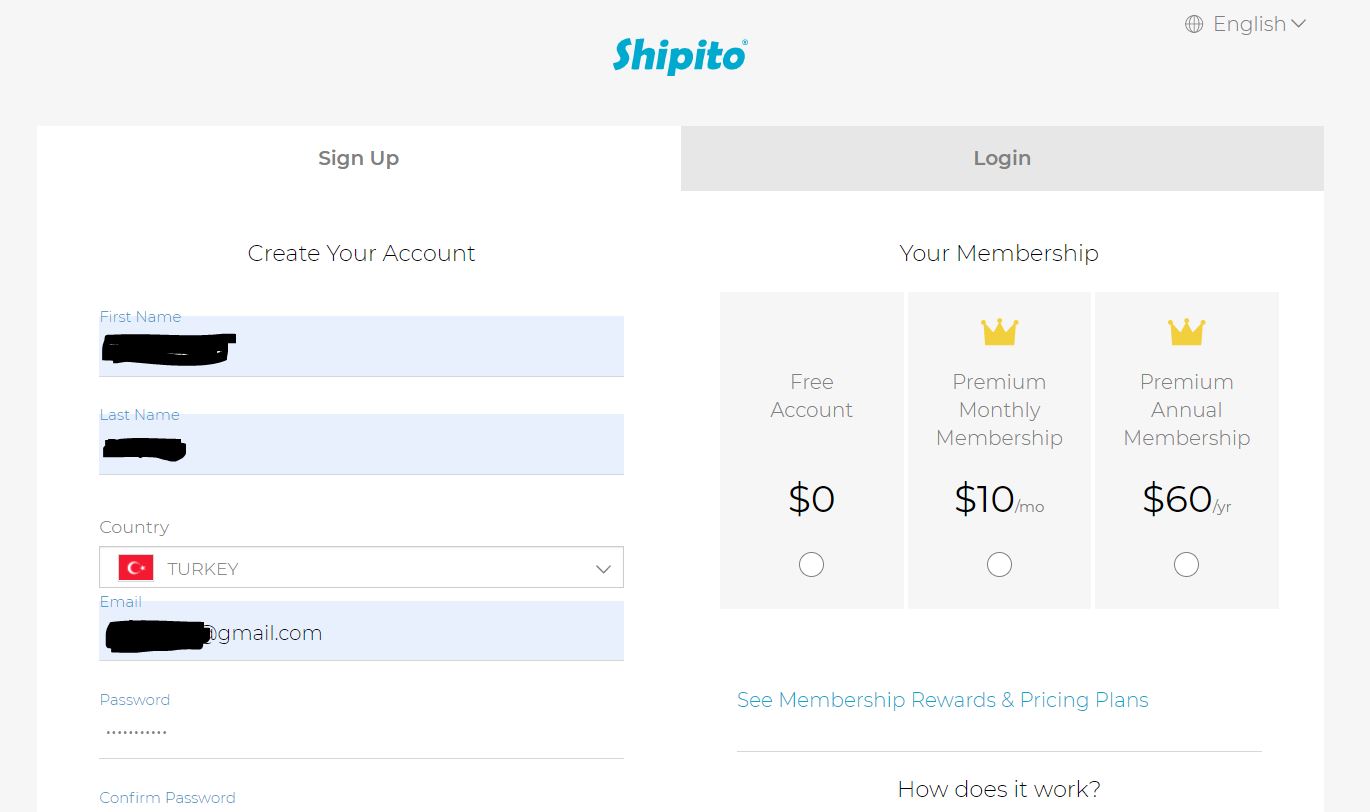 You will get a verification link by email. When you click it, a new window will be open and your address is ready.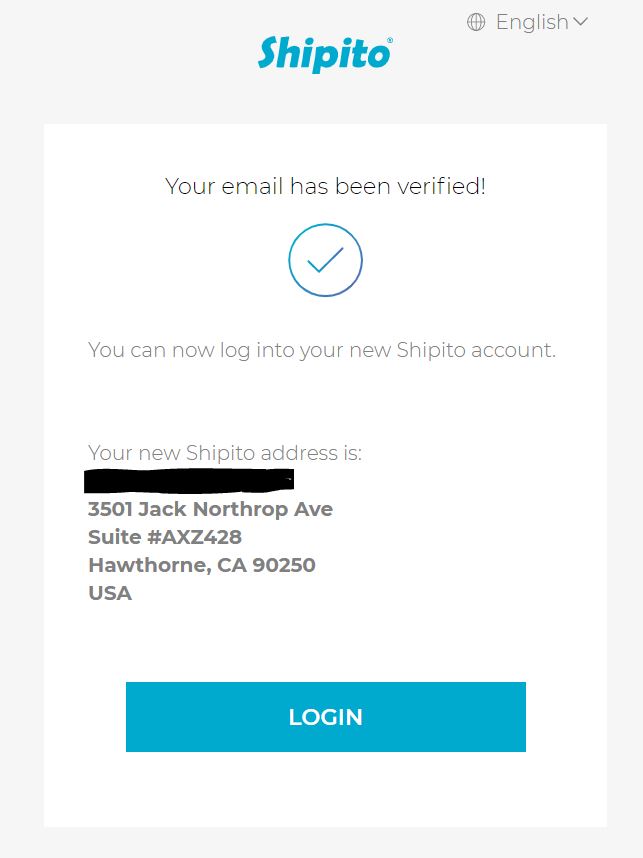 After you get your address, your LLC address is the address you get from here.
Will I have any problems during the Stripe verification?
You may have questions like "Now can I start my LLC with this address?" or "Can I get my Stripe verification with this address?". When Stripe asks for a verification document from you to verify your business address, the LLC incorporation document is among the choices of documents. You can use your LLC incorporation document to verify your address to Stripe and it is accepted. This is a full proof method because it's widely used with no problems being faced. Because Stripe requests an address that you can receive your physical mails, not the address that you live in the USA.  I recommend you to read this informational guide about Stripe verification.
Now, you can write your address that you got from Shipito.com or Anytimemailbox.com. You can go to the next step after choosing "Shipping address is the same as its business address." , and then "Please send me mobile text message".
It's not mandatory that the state you start your LLC in and the address you have to be the same. You are free to get your address from the state you wish and then start your LLC with that address. The procedure for starting LLC is the same in every state but it is not important to have the same addresses.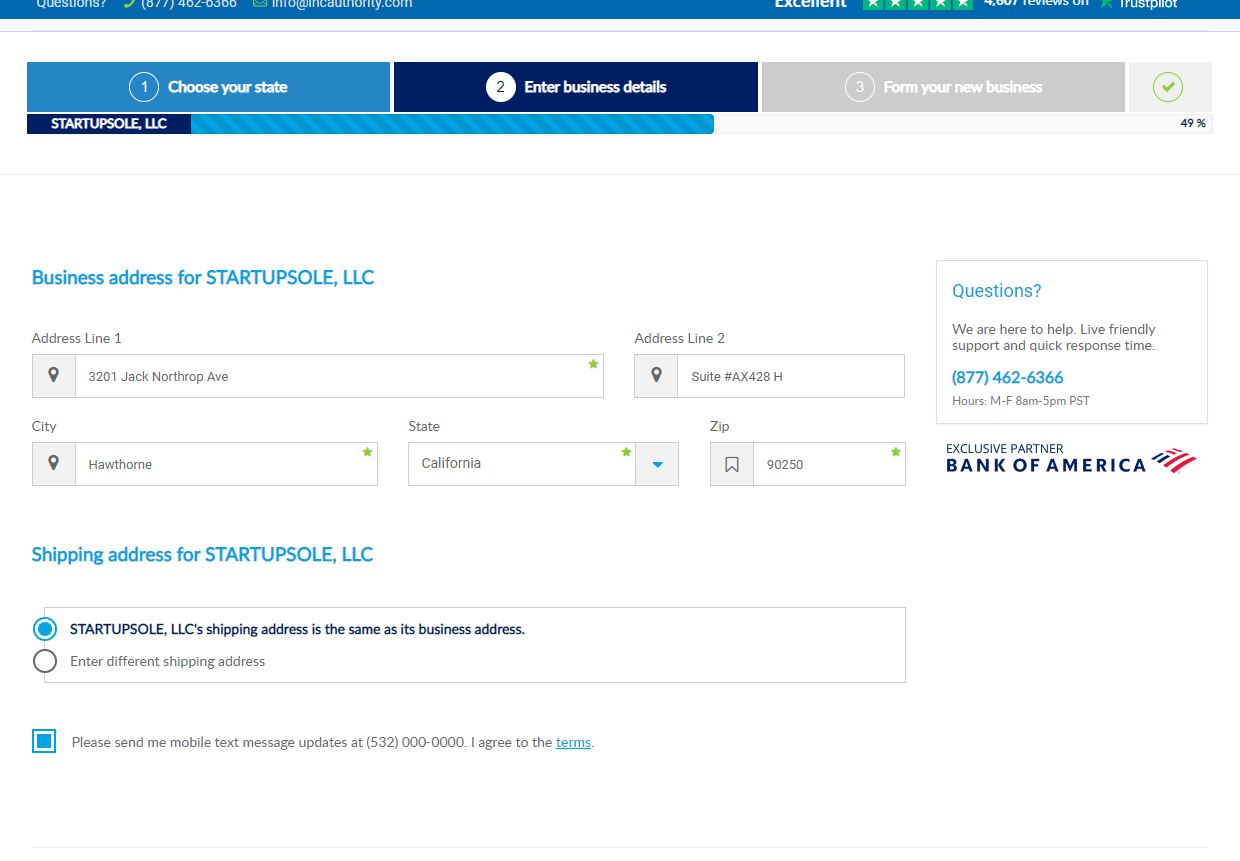 In this step, you can pay extra money to speed up the standard process of 7 days to forming your LLC. It is totally up to you. Choose "No" and then continue.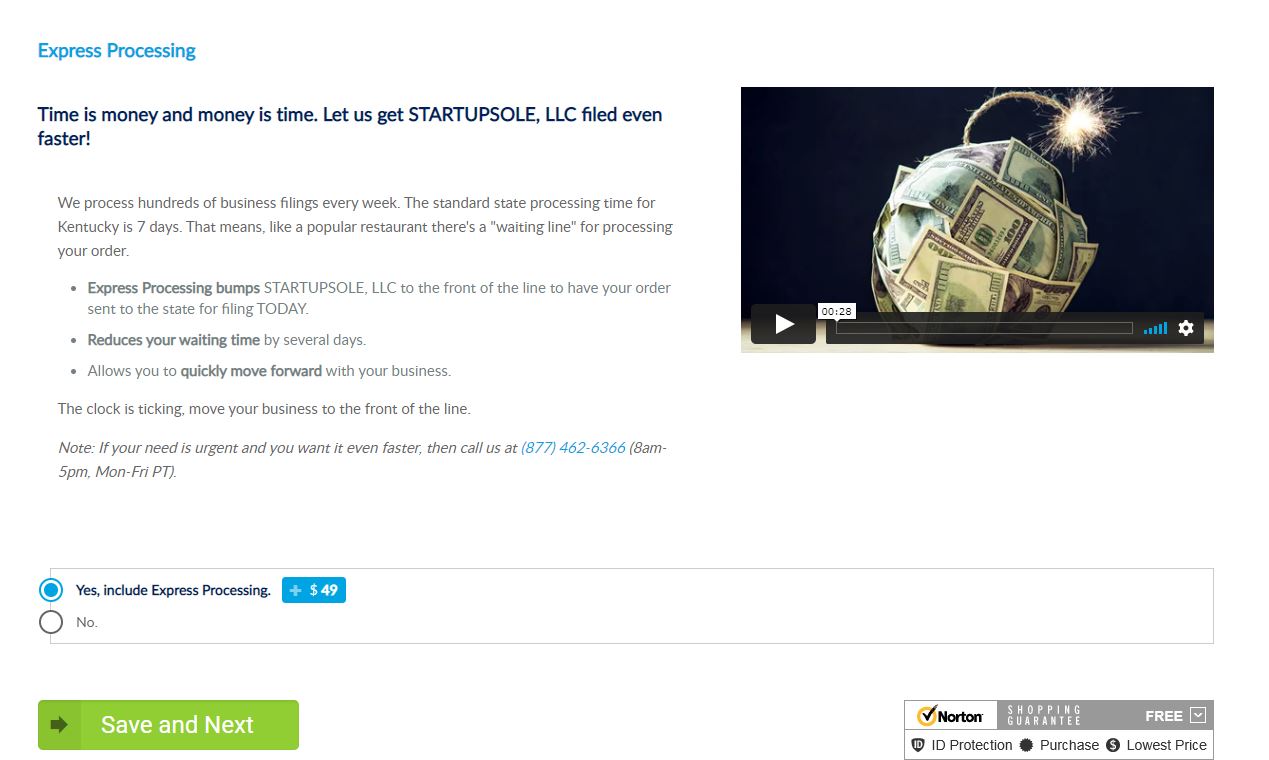 You can get service from Inc Authority to get the EIN for you at the price of $49. EIN ((Employer Identification Number) is a free number given by the government. If you prefer to get this number yourself, it's also possible. If you follow the guide "Getting an EIN from the USA", you can fill your form out and make an application for free. Choose "No" and move on to the step.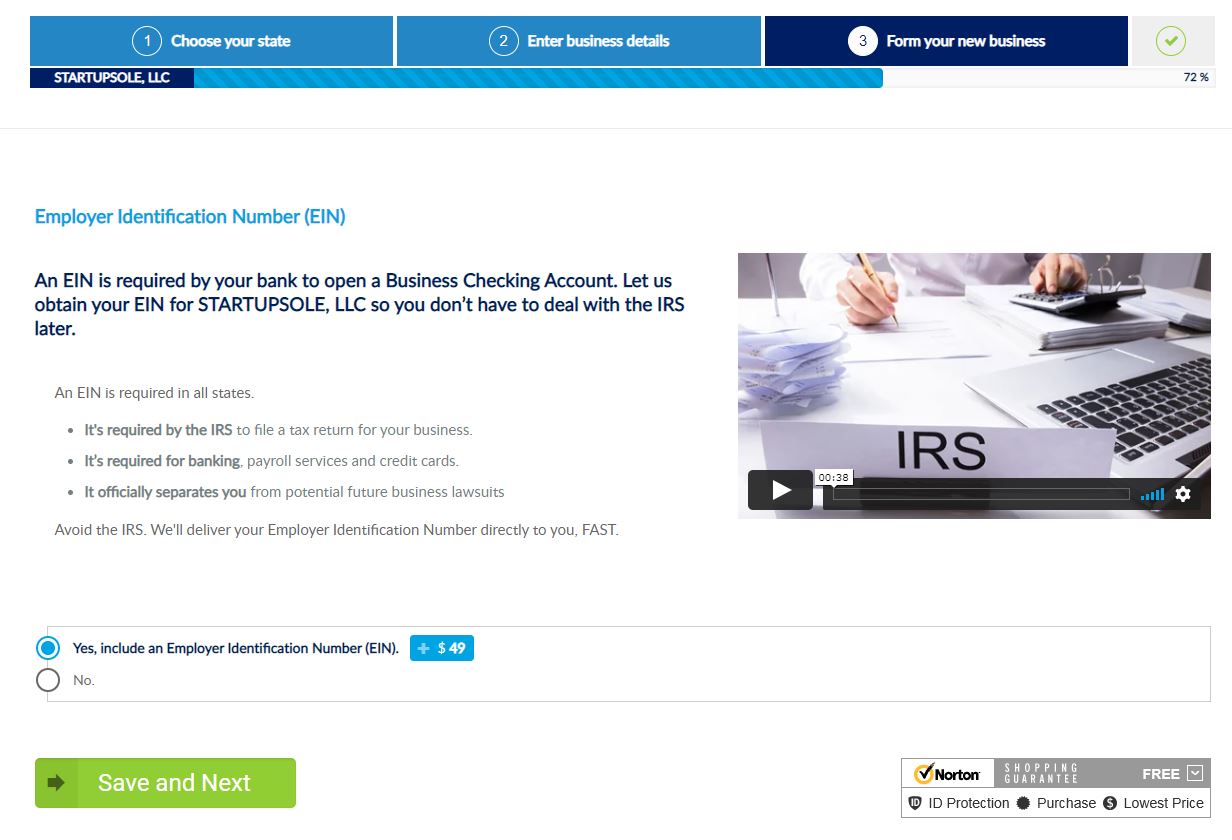 In this step, it is significant to include an Operating Agreement, please do not skip this part. The extra expense will be $89 but this agreement is extremely important, choose "Yes, include Operating Agreement" and continue.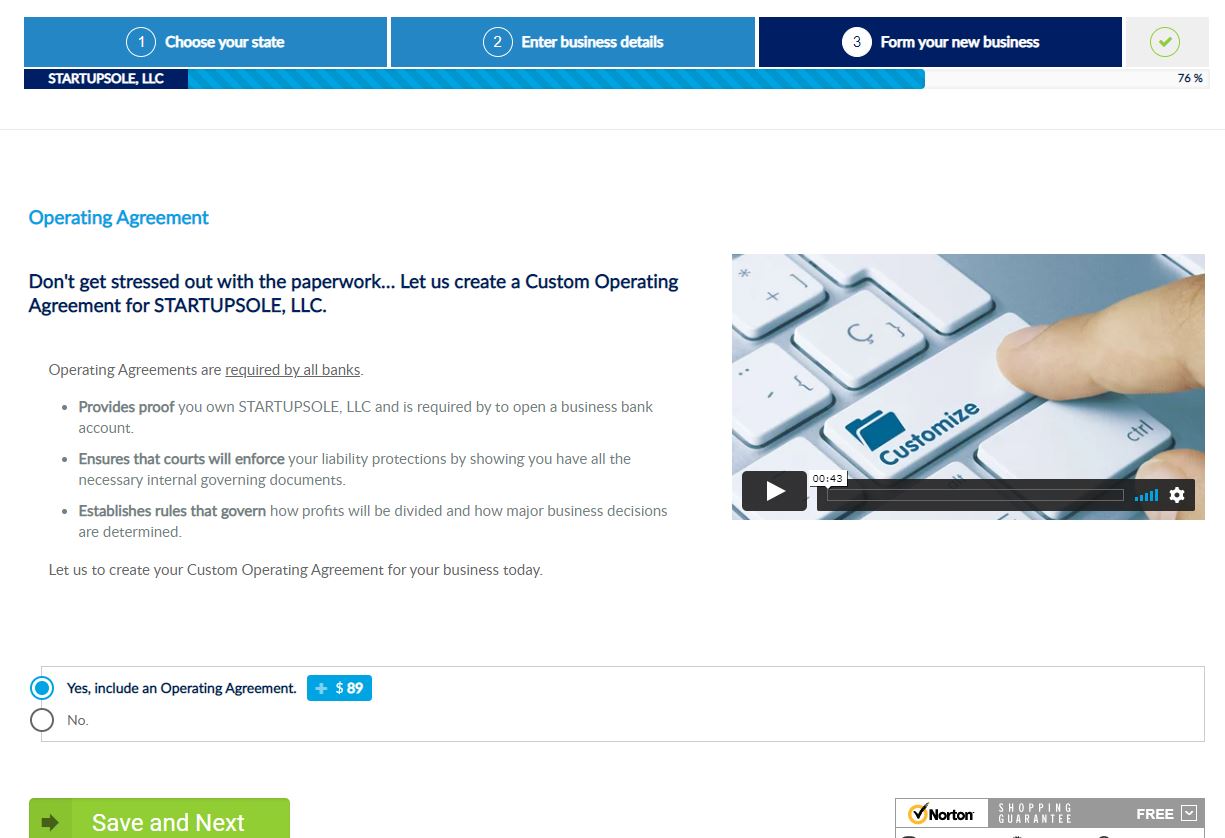 After this, the extra options are presented to you. These are lawsuit protections (an agreement that declines it in case of a lawsuit), express delivery (mailing your documents faster), and domain name ($29, do not choose more expensive).
Lastly, you have to make a payment to start your LLC. The calculated expenses should be;

EIN – $49 (Optional)
Operating Agreement – $89
Kentucky Filing Fees – $40
Choose Delivery Option as "Free". The Billing Address can be as same as the LLC address. These addresses are not shown in the company documents.
Total Price to be Paid (Without EIN option) is $129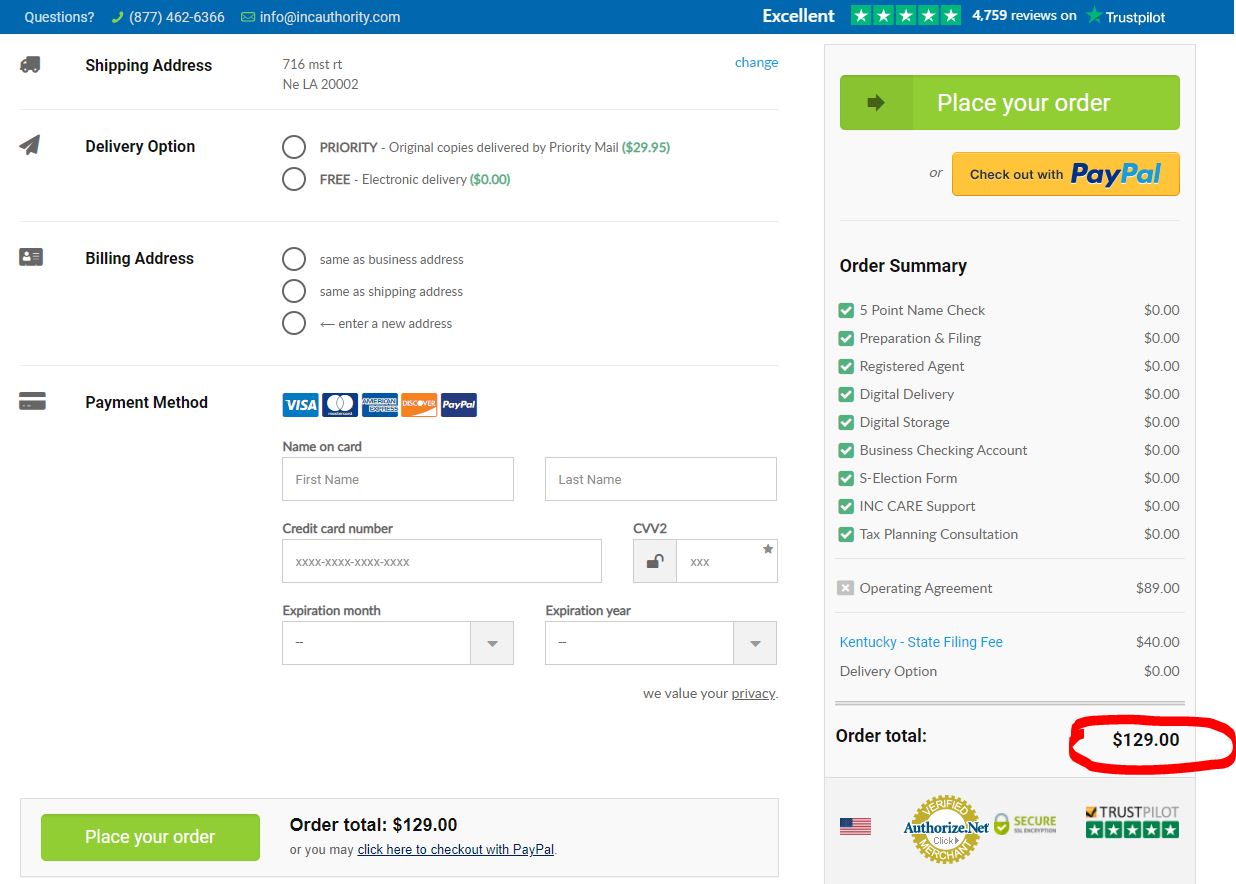 While you are following these steps, you may get a 20% discount coupon. Do not miss it because you will get an extra 20% discount from $129.
After following these steps and making the payment, the order is made. The starting process of LLC has begun.
The process of starting takes 7 days (if you did not purchase speeding up service), but it may happen earlier. After that, you will get your incorporation document and a few other papers will be sent to you for you to sign. Download them from your panel and save a copy of each of them, and then send them back. They may also use your email for notification, do not forget to check your email.
You Can See You're your Company from the State Website
After finishing the starting process of your LLC, you can check from the Kentucky state website (here) if your LLC is started or not by writing the full name of your LLC. Your business will be listed there after the starting process. Check below;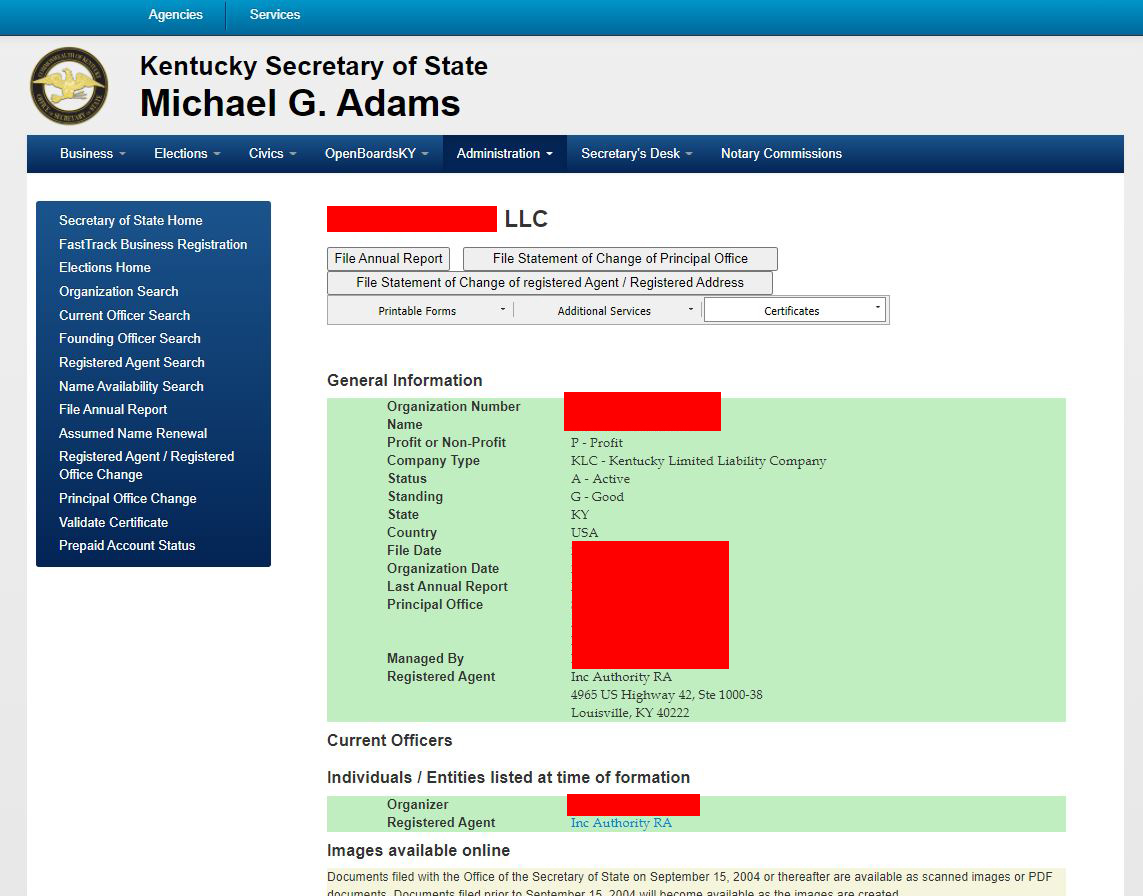 That's it, your LLC is formed.
After your LLC is formed, IncAuthority will make an application for you (if you choose this option and make a payment for it) and send you an SS4 form for you to sign. The next step is to wait; you need to wait for your EIN. Afterwards, you will be able to open your bank account. You can use the "Opening a Bank Account in the USA" guide. Or, instead of opening a bank account, you can use Transferwise because it is supported legally 100% by Stripe. There is a guide that explains everything about Stripe and Transferwise.
Next, you use "Creating a Verified Stripe Account"  to complete the last part of your online business. That will solve the problem of getting a payment from a credit card.
You have to wait for your EIN to create a Stripe Account. Without your EIN, your Stripe account will not be verified.
For any question you may have, or further information, you can contact me via contact form or comment section.
Best of luck!